Addressing Sales Challenges Today To Prepare For Tomorrow
Written by Stephanie Curry, Gartner Sales Practice

Published in

Demanding Views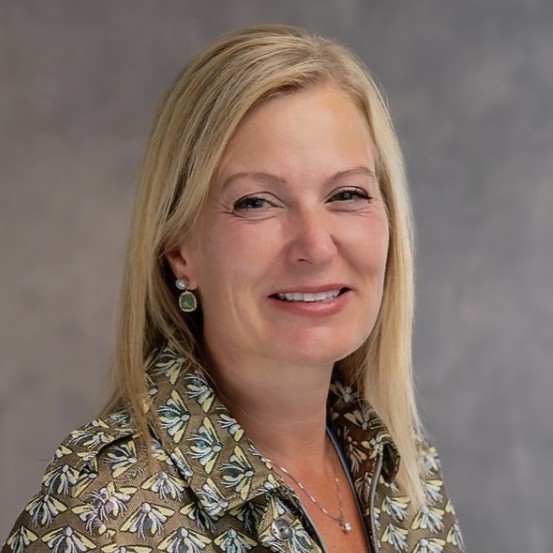 Chief Sales Officers (CSOs) and sales leaders are constantly under fire from all angles, as both the human and technical aspects of their jobs are experiencing transformation at breakneck speeds. However, when stock is taken of challenges across the sales industry, the top three difficulties include:
Designing a sales strategy to deliver predictable revenue and growth;
Optimizing sales productivity; and
Future-proofing the sales function through human and technical investments.
The common theme is that CSOs must prioritize and optimize their current environment with an eye on the future. The question then becomes, how can CSOs adjust on-the-fly for the near-term while preparing for the long-term?
Designing A Sales Strategy To Deliver Predictable Revenue & Growth
CSOs are trying to navigate uncertainty while striving to deliver predictable growth. As B2B buyer behavior changes, so must the go-to-market (GTM) sales strategy.
While CSOs recognize that GTM change is needed, only 19% of CSOs have implemented an end-to-end revenue process. Because of this, CSOs often struggle to:
● Identify the initial priorities to get started;
● Select the KPIs to measure progress;
● Determine the amount of change that the commercial organization can absorb; and
● Establish the organizational support needed to execute a buyer-centric sales plan.
To address the blind spots of not having a GTM strategy, CSOs must design a strategy with a focus on meeting buyers where they are and how they want to buy. This can be started by building a
unified commercial strategy
in tandem with the marketing function.
Sales and marketing must work together to orchestrate customer learning across channels and ensure buyers pause to reflect on their own goals as part of the purchase. To ensure this choreographed learning, organizations need to remove silos between sales and marketing and integrate around core activities and goals. Organizations that have coalesced around the main priorities have shown notable commercial outcomes and results, such as increased lead volume, close rates and revenue. This can ultimately be achieved by sharing data, operations, enablement and execution across both functions and throughout the buyer journey.
Optimizing Sales Productivity
CSOs' current efforts to optimize sales productivity continue to fail. While many companies have invested in new technology over the past couple years, 49% of sellers are overwhelmed by the amount of tech needed to complete their tasks.
This is a major hurdle for the sales organization, as sellers that are overwhelmed are 43% less likely to attain quota compared to non-overwhelmed sellers. Of course, attaining quotas (or not) is felt throughout the organization, meaning the technology optimization (or lack thereof) in the sales team has wide-reaching implications.
CSOs should utilize these three levers to manage pressure felt by tech utilization and optimize sales productivity while decreasing seller burnout:
Synchronize sales coverage and sales role design;
Evaluate routes to market to meet buyers in their preferred channels; and
Leverage technology as a teammate and focus seller time on high-value customer interactions.
Optimizing sales technology goes beyond getting more revenue from existing resources. CSOs must find efficiencies in tools and technologies to automate selected tasks and augment seller effectiveness.
To do this, they can take a data-driven performance approach. The foundation for this approach lies in defining comparative seller performance metrics and comparing individual sellers against peers to objectively identify success factors. From there, CSOs can coach sellers based on a holistic view of performance metrics to improve seller understanding of technology and motivation.
Future-Proofing The Sales Function Through Human & Technical Investments
Seventy-six percent of CSOs and sales leaders expect to increase 2023 budgets for sales technologies, and 71% expect to increase budgets for training and development efforts.
CSOs are concerned with how to future-proof their function for the next stage of growth by making the right investments in people, resources and technology. With driving sustainable growth in mind, CSOs must focus on:
● Determining the impact of generative AI on the sales organization, operations and engagement of customers in the future;
● Integrating technology as a teammate into the sales process and sales support; and
● Balancing investments between technology and seller enablement.
While advances in technology continue to accelerate, CSOs should seek to reduce seller burden and increase effectiveness through process automation and generative AI. These are resources that allow for customization and should be top of mind for CSOs.
However, while the opportunity to tailor a technology to the needs of an individual business may seem initially appealing, it comes at a cost that most organizations are not prepared to pay. Whether through professional services or dedicated headcount, significant customizations will increase the overall cost of ownership by adding time for professional services firms and/or dedicated headcount to complete their work. CSOs must evaluate which features are available out-of-the-box for new tooling and determine the pieces that are worth customizing at additional cost.
CSOs challenges are often grounded in the present, with an eye towards tomorrow. As they address these challenges, they will build up core pillars to future-proofing their organization while addressing key obstacles today.
---
Stephanie Curry is a Sr. Director, Analyst in the Gartner Sales Practice. She advises clients on strategy, sales leadership, sales execution and sales compensation