3 Ways Generative AI Is Disrupting B2B Dealmaking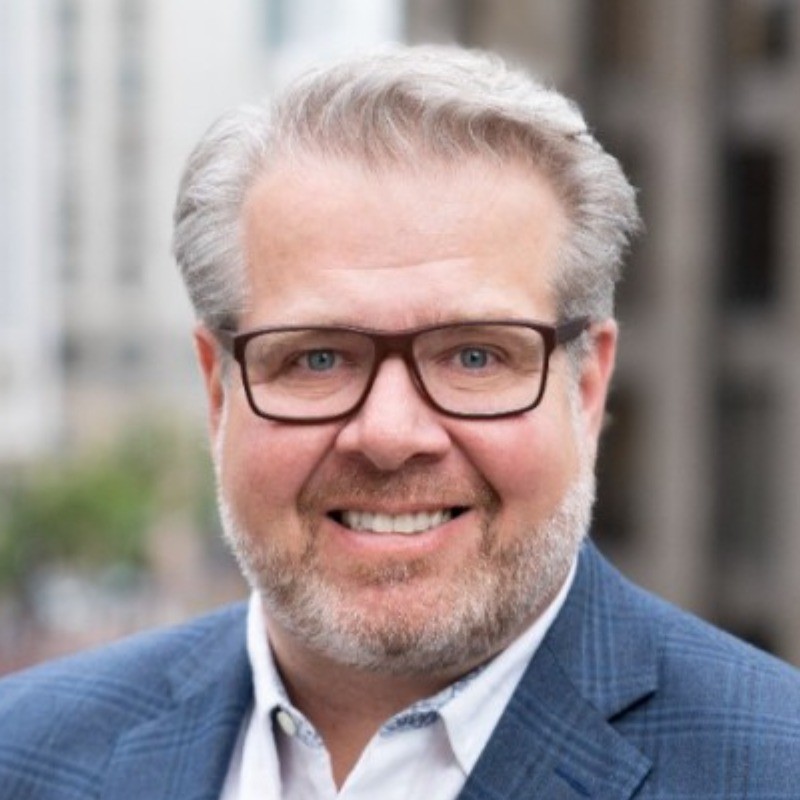 The first wave of generative AI is starting to crest in enterprise selling, and it's already profoundly impacted how sales teams communicate. As the waves keep coming, they're sure to change the way salespeople read and write. Soon enough, gen AI will even transform the size and composition of the team. Some sales organizations are ready to surf, and some will get dragged along the bottom.
What Generative AI Can Do Today
Enterprise selling doesn't just mean bigger deal amounts. It means there are more dimensions in the solution, more creativity in the structure, more people involved and more approvers to satisfy. Deals aren't defined by price X quantity, like a shopping cart on an E-commerce site, but rather through lengthy business cases, legal agreements and proposals.
Between the digital transformation and Covid-related office closures that scattered decision-makers to remote locations, sales teams have adapted to video presentations and the written word to convey their value. In this respect, the timing of gen AI couldn't be better.
Help Sales Teams Speak
The best teams don't just have technical skills; they're also expert communicators. They know how to ask the right questions, phrase responses just right and consistently build trust as they build friendships. Now, conversational intelligence tools can accelerate that process.
AI tools can process call transcriptions— now common in the post-pandemic sales process — and identify the phrases that work and those that hurt. There's even new research that leverages AI and 2.5 million sales call transcriptions to help salespeople unfreeze stalled deals.
Help Sales Teams Read
In many procurement cycles, lengthy requests for information or proposals (RFI/RFP) still underlie the evaluation processes. Gen AI is capable of reading and synthesizing written materials to save time and identify keywords and characteristics that can help improve the proposed solution. Organizations always struggle with sales enablement, often cramming materials into an annual kick-off session and then expecting teams to be experts in its application. Gen AI can read requirements and then find the features and benefits that are most helpful across the product catalog.
Help Sales Teams Write
There's pride and satisfaction in delivering a substantive RFI/RFP response, but no sales team likes the process of sitting down and writing it. In fact, sales teams typically scavenge sections of old proposals and presentations to avoid writing from scratch. Gen AI can help by writing the primary proposal and by expanding into highly targeted, role-specific briefs for the various stakeholders. Roll back the calendar 20 years, and these tailored messages were likely delivered 1:1 by a salesperson. But with an expanded, functionally diverse set of decision makers operating in remote locations, you need to write more down — and gen AI is up to the task.
What Generative AI Can Do In The Future
The amount of money we're willing to spend online, without a human to assist us, has been trending up for years. As consumers, it started with a book on Amazon, then a computer from Dell or Apple and now cars from Tesla and numerous used car sites. While there are some parallels in small business markets, most large corporate transactions still involve a degree of custom solution design and relationship assurances that, to date, only humans can provide. Or perhaps only humans were allowed to provide.
I recall a conversation I had with a major commercial insurance carrier a couple of years ago. They shared that nearly 100% of the policies they wrote with less than $25,000 in premiums were fully automated, but close to zero of the policies above $25,000 were automated. What is the difference in policies above and below $25K? Only that they were written by a different business unit that didn't have automation objectives.
I often call this the automation chasm: The gap in the size of business an organization is willing to play as a volume business versus the size of business it wants to personally manage and close. Properly trained and configured, gen AI is already capable of reading the customer's requirements, synthesizing a competitive solution, drafting a proposal and answering their questions. Bots are also likely more disciplined price negotiators and can clarify legal clauses.
The biggest barrier is that the CRO doesn't want to beat the bot to pull the deal into the quarter on the forecast call. And the customer doesn't want to have a steak dinner with the bot to build the relationship. Unless, of course, there's a bot doing the buying.
As Microsoft has advised with its integration of AI in its products, AI should be "the copilot, not the autopilot." In that role, gen AI can help the sellers produce vastly improved work products, including proposals, presentations and deal terms. Remote and asynchronous selling requires more and better content, so savvy sales organizations should take the help.
---
Raja Singh has designed CRM products for nearly 25 years, beginning as the Head of the Financial Services Product Line at CRM pioneer Siebel Systems and later as the SVP of Products at Vlocity. He left his role as SVP and General Manager at Salesforce to found Revolear, seeing new opportunities to leverage AI in B2B selling.