Overview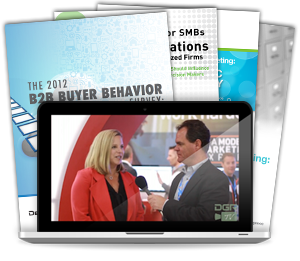 Since its launch in 2007, Demand Gen Report (DGR) has served as the publication of record for B2B marketing professionals. Our website, newsletters and in-depth reports cover the latest product innovations, capture insights from top industry executives and offer unique insights into demand generation best practices.
DGR covers a wide range of topics of interest to our audience, including:
Marketing Automation
Revenue Operations
Content Marketing
Sales Enablement
Account-Based Marketing
Cross-Channel Campaign Strategies
Benchmark Research
The DGR website provides a hub for breaking news, in-depth features, webcasts, video and expert analysis. The DGR blog offers a unique perspective on the latest marketing automation and demand generation trends. In addition, the weekly DGR newsletter and monthly DGR Digest newsletter reaches a global audience that includes more than 75,000 B2B CMOs, marketing and sales executives, and other key business leaders across a wide range of industries. DGR also conducts in-depth research on topics of interest to B2B marketers.
As an extension of its brand, DGR is the host of the annual B2B Marketing Exchange (Scottsdale, Ariz.) and B2B Sales & Marketing Exchange (Boston, Mass.), as well as numerous webinar series, standalone webinars and virtual events, such as #B2BMX: Next-Level ABM. The conferences provide attendees with practical knowledge and actionable insights that they can apply to their own B2B marketing strategies, helping them to drive growth and achieve their business goals. The B2BMX events series covers a wide range of topics, including account-based marketing, demand generation, content marketing, sales enablement and marketing technology. Attendees can attend keynote sessions, panel discussions, workshops and networking events, and can learn from industry leaders and peers about the latest trends and best practices in B2B marketing.
The DGR editorial staff also plays an active and visible role in the B2B marketing industry, with a strong presence on social media channels, webinars, conferences and other special events.